Protecting People and their Products
MI:33 provides top-rated investigations and security to valuable brands, high-net-worth individuals, and their legal and security teams.
A Track Record of Success
We have been investigating physical threats, intellectual property, and due diligence since 1982. Our people have been the trailblazers in doing so with cases that begin on the Web since 1995. What sets us apart from the rest is our years of experience, our blazing trail of high-profile wins, superior network of agents, and an unparalleled knowledge of our areas of expertise.
Due Diligence
Trademark INvestigation
THREAT MITIGATION
Leadership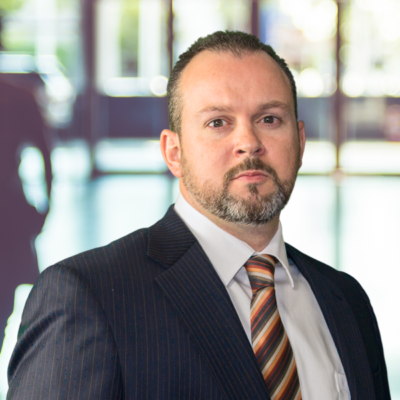 Jason Holmes
President & COO
Press Coverage
"The fashion industry has its own Sherlock Holmes, and thanks to him, one of the Internet's largest traffickers in counterfeit goods is going to pay."
VentureBeat
"MI:33 has worked to close down several bulletproof operations."
The Telegraph
Rob Holmes is the Sherlock Holmes of the Internet.
KCAL-9 CBS
Many brand owners share the opinion of MI:33's Rob Holmes…
IP Law & Business Magazine
One of the men helping to put counterfeit dealers out of business is Rob Holmes. He's part of a stunning new investigation into the knockoff business.
NBC News
"Holmes, of MI:33, an investigative firm that specializes in helping brand owners says Alibaba is 'a major thorn in the side' of his clients."
Wall Street Journal
Rob Holmes works with all kinds of major brands. Trolling eBay, buying counterfeit products and going after the people selling them.
CNBC
XBox Live's Major Nelson Podcast
Protecting the cyber world is the Sherlock Holmes of the Internet, Rob Holmes. Rob sets up the virtual crime scene, analyses it, and then catches the bad guys.
Wealth TV
"It's increasingly easy for counterfeiters with little experience to build a site that looks and functions like a major company's website", says MI:33's Rob Holmes
Harper's Bazaar
"Rob and Jason Holmes take on some of the world's biggest counterfeiters. It's all raids, Russian gangs, and (fake) Rolexes."
BBC World Radio
"Tiffany is David and eBay is Goliath now; it's not the other way around anymore. These Internet companies are bigger than the luxury brand companies, financially and structurally," said Rob Holmes, president of MI:33.
Women's Wear Daily
…Rob Holmes, president of MI:33 a firm that tracks counterfeit products online, figures that about one fifth of the goods listed on eBay are fakes.
BusinessWeek
Holmes believes that HP'security team used clever tricks in their surveillance of directors, employees and reporters, but he said that to discuss these tactics openly in internal company e-mails was the height of 'amateurism.'
San Jose Mercury-News
Contact us to get started.
We are located in the Dallas-Fort Worth Metroplex and our customer hours are 9-5 CT, M-F. If your issue is urgent, let us know. We monitor our messages frequently. You may fill out the below form, or call us any time at (972) 422-2100.
MI:33 LLC
3308 Preston Rd. #350-187
Plano, TX 75093
Email: info@mi33.co
Phone: (972) 422-2100
TX PI #A14720